Company Profile
Categories:

About us

Time of issue:

2020-11-04 16:51:30

Views:

0

China Top Building Materials International Corporation(GROUP)

is a professinal manufacturer for interior decoration materials in China, located in Beijing, the capital of China. with a total area of 100000 square meters land coverage, equipped with more than 36 production lines, achieved a total yearly productivity of more than 7000000M2 Acoustic ceiling panel tiles.
As its establishment, China Top strives to be professional for acoustic ceilings and drywall partition materials , with years of development and its advanced Research & Development,through his hard-working Team-work spirit, now China Top has developed into a influential interior decoration building materials manufacturer in the same field. Currently, China Top is mainly composed of three manufacturing sites:

The Manufacturing Site of "Acoustic Ceiling & Panels", such as Mineral Fiber Acoustic Ceiling, Fiberglass Acoustic Ceiling,Hygience Acoustic Ceiling, Rockwool Acoustic Ceiling, PVC Gypsum Tiles, Aluminum Ceiling,Perforated Gypsum Ceiling as well as other acoustic items for special areas.The Manufacturing Site of "Ceiling Suspension Tee-Grid(tee bar) ,such as Plane Tee-Grid, Slim (narrow) Plane Tee-Grid, Slim Groove Tee-Grid, Exposed Tee-Grid, and Alloy-End Tee-Grid,colorful Golden-Color Tee-Grid, Silver-Color Tee-Grid, L Wall Angle & W Wall Angle for the ceiling Grid system, as well as & Drywall partitions",such as drywall partition channels, such as Stud, Track, Angle Bead, Furring Channel, Main Channel, G.I Wall Angle and other customized channles for special application areas, all these products has gained international production standard.The Manufacturing Site of Wall Boards & Wall Panels, such as,Gypsum Board, Fiber Cement Board & colorful fiber cement board ,and Calcium Silicate Board for mutipurposes application areas.
To meet all cusomers' needs & requests by offering our professional solutions & competitive quality products is China Top's long-term striving goal, China Top people welcome all the friends to join hands together with us to explore splendid prospects in the coming time.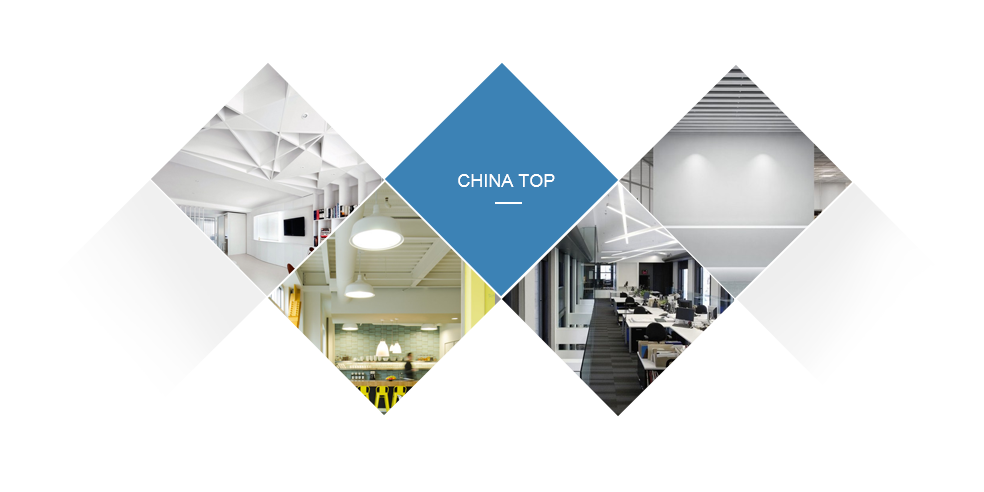 copyright©CHINA TOP BUILDING MATERIALS INTERNATIONAL CORPORATION 京ICP备11035295号 visitors records:158980